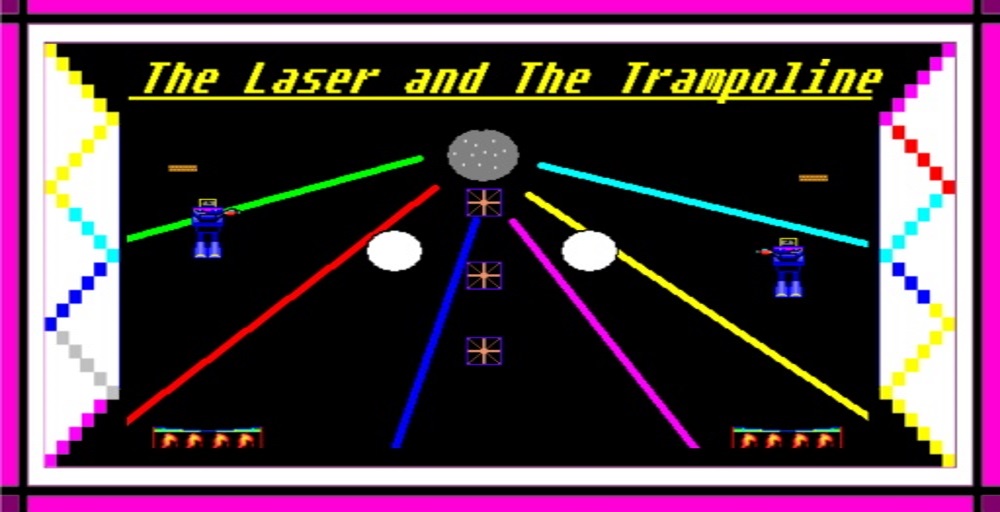 The Laser and The Trampoline
A downloadable game for Windows and macOS
The Laser and The Trampoline
A simple, addicting, arcade game where you try to win a battle with lasers while bouncing on a trampoline. Flashing lights and vibrant visuals are scattered throughout. Engage in a game where you are constantly facing new things to see and do. Explore multiple looks for your character and experience the random soundtrack of the battle sequence as face off against a friend or rival.
Aim your shots to hit your opponent across the side of the screen, without hitting any
of the three barriers.
First to five wins.
Player One Player Two
A and D - Switch Form Left and Right Arrow - Switch Form
Spacebar - Shoot Up Arrow - Shoot
Install instructions
Run the .exe file and follow the steps provided. You can choose to have a desktop or start menu shortcut. Once you follow the on-screen steps, you can open the downloaded file and play the game by running the .exe file through your desktop shortcut or by searching for the .exe file in your folders.
Download
Download
Trampoline Game(download).exe
9 MB